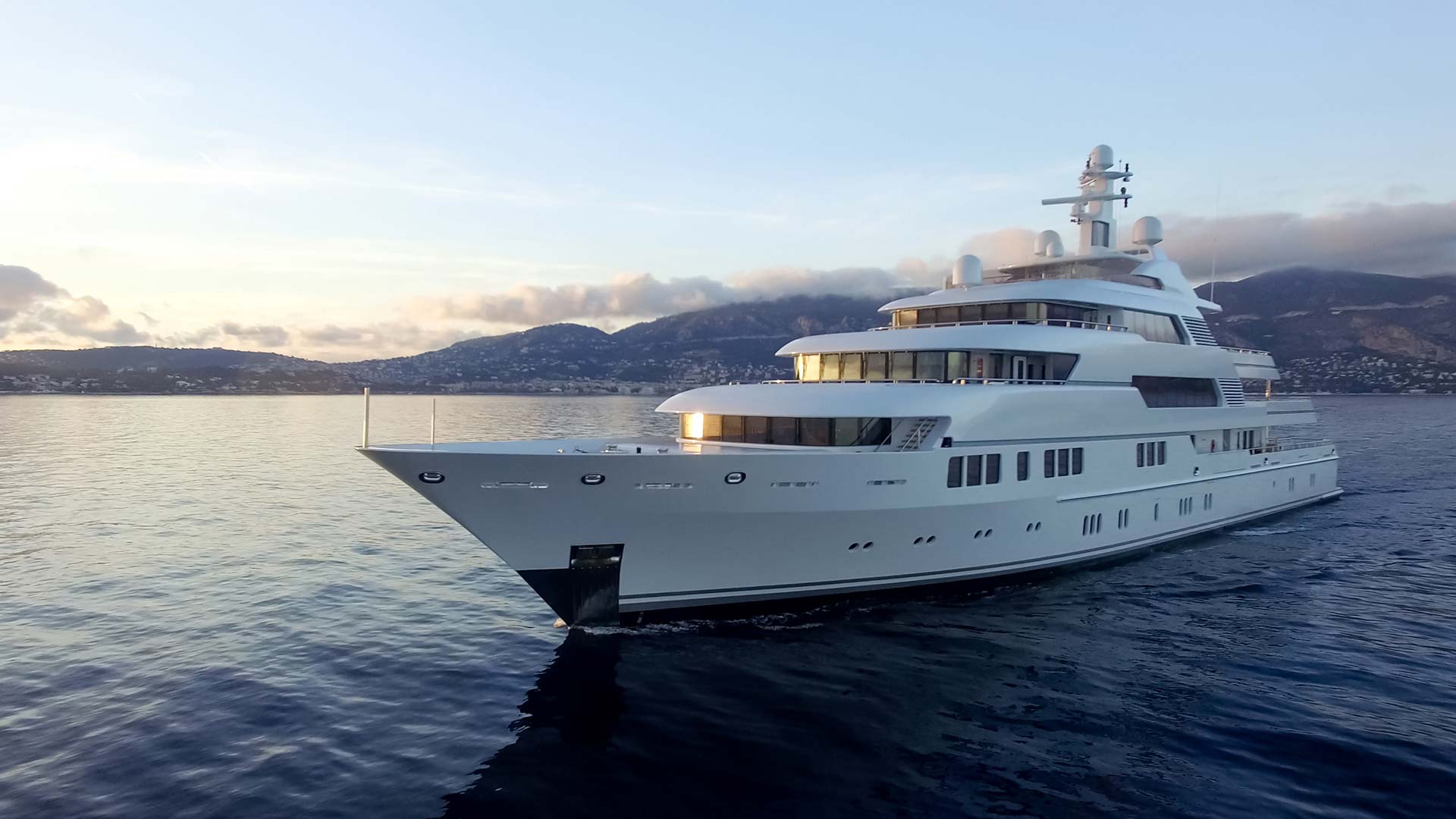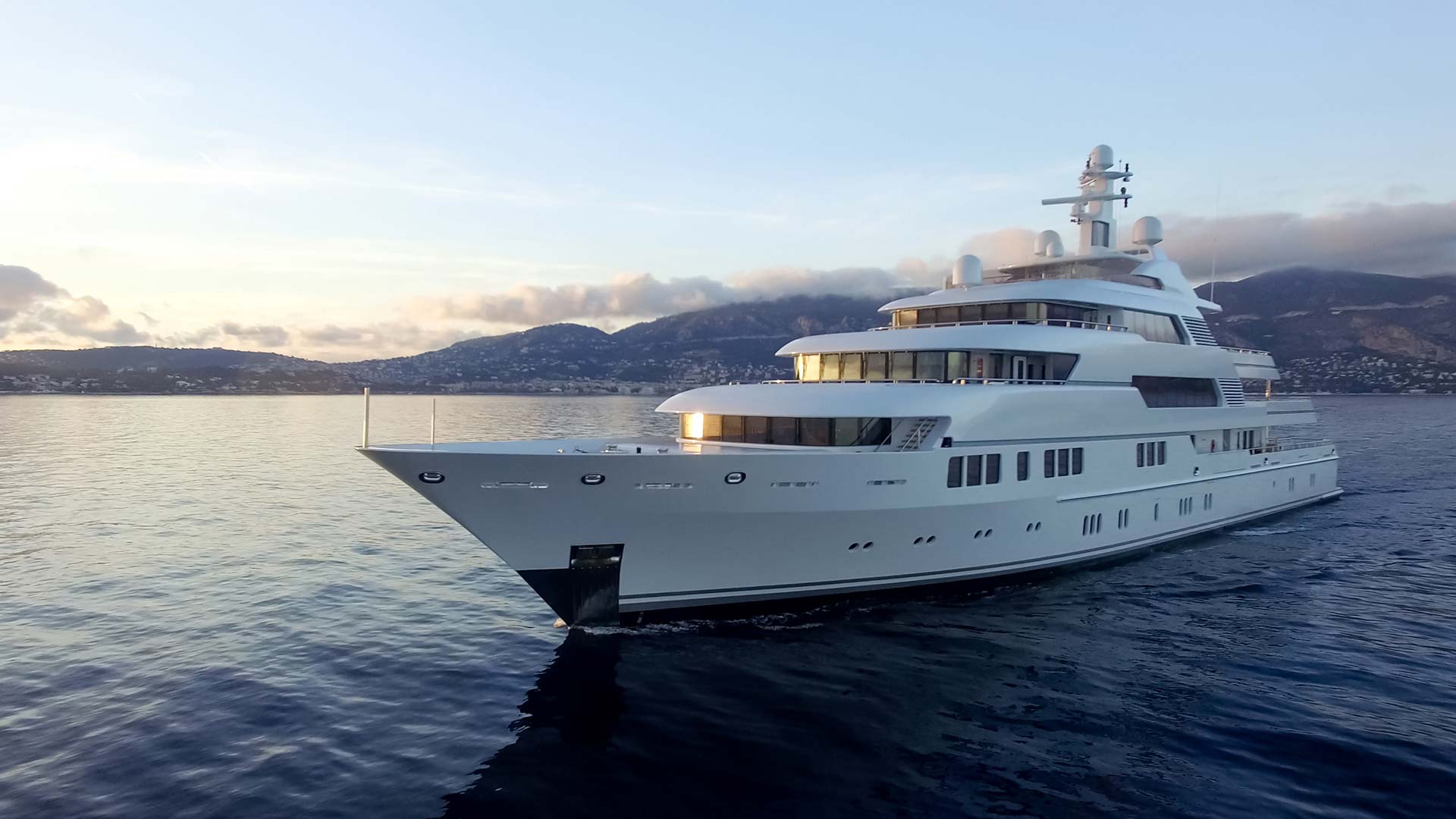 Slide 4 abbigliamento
Yacht supplies and services
Slide 4 abbigliamento
Yacht supplies and services
The YACHT DIVISION Deals with services and supplies for the professional yacht.
The operational team of the Rivamare Yacht Division is made up of 4 guys with great experience in the sector, each one specialized for each department of the yacht.
Furthermore, an office team manages the administrative part and thanks to a smart logistics, R.Y.D. guarantees fast deliveries of provisions and supplies in Italy and abroad.
Satisfying the needs of the Captain is our goal through careful planning and organization.
With the Yacht Division of Rivamare we offer a solution for any request, with a specialized team and a tailor-made service with solutions for assistance, logistics and storage.
We can supply nautical charts and publications, navigation systems, certifications, safety reviews, communication systems. UHF, VHF, Stereo, binoculars… everything, always ready in our stock.
Over the years, our team has selected the best contractors in the Imperia and Genoa area, ready to provide the services required for yachts at competitive prices.
We are available and ready to deliver the goods needed for maintenance on board: our Ship Chandler in Imperia and our warehouse in Genoa can support your daily needs with the best products at advantageous prices.
We are official dealers of 3M Marine and distributors of the best brands on the market, such as King and King, Shurhold, Clin Azur, Awlgrip, Fendress and many others.
We can also provide professional and reliable technicians for all types of services such as: wood carpentry,
steel carpentry, upholstery, LSA safety reviews, and everything in between.
Official distributor of SHELL, 3Mmarine
To support Chief Engineers, we select dedicated products, consumables, instruments, spare parts of any brand and qualified technicians for maintenance related to: engines, generators, watermakers, converters, air conditioning, hydraulics, sensors, home automation, tenders, jet skis and seabobs.
Thanks to the bunkering service, with the Rivamare group we can provide prices and times for oils and fuel.
SHELL – CAT – BETA – JOHN DEERE – GIANNESCHI – GUIDI – CALPEDA
The requests of the Chefs are treated with attention and care, the supplies do not only include national food, but also from all over the world. We deliver with smart logistics and short deadlines, respecting and guaranteeing the cold chain. Our team is always up to date with the courses necessary to know, manage and transport the products in the best way.
We select fruit and vegetables from a reliable distributor, the fish is caught in our seas and processed according to need, the undoubted quality meat is portioned, labeled and vacuum packed or frozen.
We also offer the best local artisan products including DOP oil, Pra' pesto, Taggiasca olives and typical fresh pasta.
Our experience allows us to offer a wide range of food: Asian, halal, kosher, frozen, organic, vegan, gluten free… for both crew and guests.
We also make professional tools, utensils and uniforms available to our Chef customers. Among the brands treated there are: KITCHENAID, GAGGENAU, MIELE…
We perform important maintenance services for on-board instruments such as ovens, microwaves, hoods, refrigerators, blast chillers, dishwashers and knife sharpening services.
Thanks to our Interior Department, we take care of the spaces reserved for guests and owners, offering the most exclusive international brands and working with reliable and attentive craftsmen.
Our specialists can give the necessary support for supplies such as tableware, fabrics, furnishing accessories, art…
We follow the requests of our customers with the lists of consumables for SPA products, toiletries, sunscreens, laundry and cleaning products…
We can provide reliable technicians for services such as carpet cleaning, marble restoration, appliance services, dry cleaning…
During the season, we can assist you with floral service, restocking of consumer products and personal shoppers among other services.
An important part of our work is related to Custom Uniforms: with the guarantee of the total availability of quantities, colors and sizes over the years. Request a sample to view.
With the Interior Department we offer beverage solutions: we can provide water for the crew and guests (Evian, Perrier, Voss, S.Pellegrino, Fiji…) in our assortments there is no shortage of juices, soft drinks, beers, liqueurs and all the national and French wines available on the market.
We know how important it is to offer your guests and owners special and tasty breakfasts, snacks and aperitifs. For this reason, we offer our customers healthy and attractive products: high quality dried fruit, dehydrated fruit, gourmet chocolate, gluten free snacks and ice cream, green juices, cereal sandwiches, yoghurt, spreadable creams and everything you need to make your exclusive and inviting tables.
The most used reference brands are: Christofle, Sambonet, Villeroy and Boch, Foglizzo, Baobab, Molton Brown, Jo Malone, Tincani… but we can supply our customers with the desired brands.